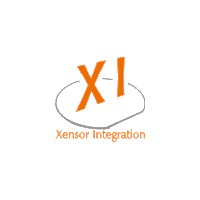 Xensor Integration
Xensor is a high-tech company focusing on custom design, prototyping, production of:
micro sensors
micro systems
sensor signal conditioning electronics
Xensor's products
Xensor's product range consists of thermal sensors and related products. Depending on your application, Xensor can offer you a range of reliable standard products or you may opt for custom development.
nano calorimeters
gas type / vacuum sensors
sensor signal conditioning electronics
custom development
Please refer to our Products page for more information.
Xensor's customers
Xensor's customers are industrial companies, research institutes and universities in the EU and the rest of the world, mainly in the following fields:
agricultural
aircraft
analysis systems
medical
space
Many of our customers highly value the confidentiality of their custom development. With us your custom development is in trustworthy and capable hands.
Xensor's background
Xensor is an independant company and has been operating out of Delft since 1988.