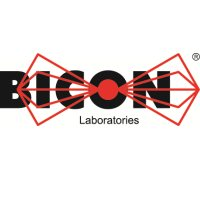 BICON EMC-Laboratories
BICON Laboratories is an organization which was founded early 1995 by two electrical engineers: Frank Engelen & Frank de Kleuver. The organization started off as EMC-troubleshooters for the industrial market. After this period the organisation started CE-marking all products for ACAL Nederland BV as an internal service. Because of large investments BICON started to perform measurements for third parties too. BICON became a member of the ACAL group, with offices in Belgium, France, Germany, Italy, the Netherlands, Norway, Sweden, UK and USA.
Nowadays, BICON Laboratories is an independent accredited organisation In the centre of the Benelux (Europe), known as an established electro-physics laboratory for conducting full compliant EMC-measurements in accordance with the latest directives and standards. The state-of-the-art facilities are:
Accredited by the Dutch Accreditation Council (RvA) for IEC/ISO 17025:2005, with registration number L353;
Accredited by the RDW Approval Authority Certification Unit, with registration number RDW-99050036;
Accredited by the Federal Communications Commission (FCC) of the United States of America, with registration number 191177;
Designated as Conformity Assessment Body by The Minister of Economic affairs, Radiocommunications Agency Netherlands, with registration number NL0006.