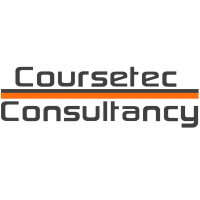 Coursetec Consultancy
Coursetec Consultancy is serving (international) customers high quality EMC, EMI and ESD consultancy services.
As independent engineering partner we focus on finding the best EMC and ESD solution for our high demanding customers in various industries. We have a broad experience base in the automotive and transport industry and their TIER 1 & 2 suppliers.
Coursetec provides EMC & ESD:
– Design support from ASIC, sub-component up to final product level;
– Dedicated EMC design and test roadmaps to ensure robust and flawless execution of test requirements;
– Second opinions;
– Trouble shooting and root cause finding;
– EMC & ESD training.
Training
Company EMC and ESD training programs on various levels can be provided to a diverse audience. Basic introduction courses for operators, program managers and (mechanical)design engineers, up to advanced hands-on training courses for engineers with an electrical/EMC back ground. These unique hands-on training programs developed by Coursetec, give engineers direct sense for the investigated and demonstrated EMC phenomena.