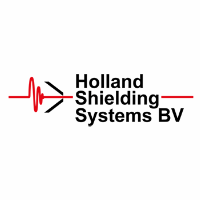 Holland Shielding Systems
Established in 1985, Holland Shielding Systems began serving the electronics industry from its original location in the city of Dordrecht, The Netherlands. Rapid growth and international recognition made it necessary to move the company to a larger product developing facility and sales office outside the city in 2001.
From these new premises we can serve our customers even better with high-quality, low-cost shielding solutions. Holland Shielding Systems manufactures a wide range of EMI/RFI shielding products like EMI Gaskets, Fingerstrips, Conductive tapes, and honeycomb windows.
We also design and install complete Faraday Cages, for hospitals as well as military bunkers and tempest rooms. Because our product range is very diverse, we can solve virtually every shielding problem you may be faced with. We specialize in short delivery times, economical solutions and the ability to design and manufacture custom-made products in 2-3 days.