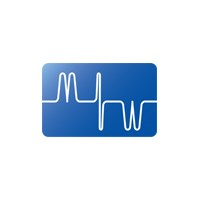 MIW Consultants
MIW Consultants provides high quality consultancy and second opinions for complex technical installations. Our customers are (international) companies demanding outstanding knowledge, reliability, availability and above all safe operation for their facilities. We operate intentionally without shareholders influence to assure truly independent, impeccable and loyal consultation. Our effort starts where others stop. We pay particular attention to hidden phenomena and non-obvious interacting causes. In short: Our dedication supports your core business.
We are specialized in:
– Electrical Power Quality (EPQ)
– Electromagnetic Compatibility (EMC)
– Electromagnetic Interference (EMI)
– Emergency electrical power sources and redundancy
– European Directives and regulations (CE)
– Industrial systems and communication networks
– Installation quality & reliability
– Integrated Earthing Systems (for safety, lightning and EMC)
– P + E Risk & Quality Management
– System availability
– The entire Electro Magnetic spectrum (DC, LF, HF and fiber optic)
Our decades of experience was gained at many different industries (Oil, Gas, Chemical, Pharmaceutical, Power, Food etc.) in many countries on all continents.