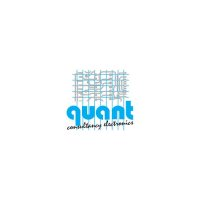 Quant Consultancy Electronics BV
Quant Consultancy Electronics BV (=QCE) is an engineering company which core business is electronics development and production. But nothing in the world works on electronics only. Other disciplines like mechanics and optics are also involved. To get the best solution it is important to combine all those disciplines on a smart way. This is Quant Consultancy Electronics. Not only knowledge about electronics, but also of disciplines like mechanics, optics, physics and math creates a strong partner in technical solutions for all kind of systems in which electronics are involved.
The companies we work for think big. They want to market excellent products in large quantities at minimum costs. The electronics in these products must also meet these demands. In our designs we invest in quality and in developing solutions that will save our clients money in the production phase.
QCE keeps up-to-date with the latest trends and developments. We have a modern, state-of-the-art laboratory and do in-house EMC tests, prototype and mass production. Furthermore, QCE offers you full-range Research & Development, a short time to market, project management and mediation and works only for third parties.