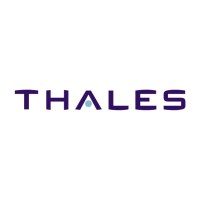 Thales Nederland B.V.
Thales Nederland is the Dutch branch of the international Thales Group. The company has about 2,000 employees working at branches in Hengelo (HQ), Huizen, Houten, Delft, Enschede and Eindhoven. Thales Nederland specializes in designing and producing professional electronics for defence and security applications, such as radar and communication systems. Moreover, Thales Nederland acts a local point of contact for the complete portfolio of the Thales Group.
Naval systems
Thales has the in-depth knowledge of platforms, weapons, sensors, communication, electronic warfare, navigation and other mission system components as well as the management engineering and integration skills needed to successfully define and realize complete mission system solutions. These knowledge and skills enable Thales to be the supplier and integrator of complete missions system solutions for surface ships and to act as the lead system integrator on behalf of our clients.
Thales' highly successful TACTICOS Combat Management System captures diverse user requirements. It builds on a continuous evolution in hardware, middleware, software and operational applications to deliver a fully distributed system architecture for tactical picture compilation, decision support, unit and force coordination, sensor and weapon assignment, information exchange, mission planning and embedded training.  TACTICOS is suitable to operate on naval vessels of all sizes and for all missions. It is the world's most successful combat management system.
Thales'latest development in the field of naval sensors is the so-called Integrated Mast (IM-400). Using the most advanced technologies, the IM-400 offers superior performance and lower operational and maintenance costs. Thales Nederland is cooperating with NATO in the development of naval defence against Tactical Ballistic Missiles. Tests have demonstrated that the Thales SMART-L/S1850M Volume Search Radar can be modified to detect and track ballistic missiles timely enough to take interception measures.
Land defence
The Thales land defence products include the versatile Sotas and Squire.Sotas is the well-known family of vehicle communication systems of which over 25,000 systems are sold worldwide. The versatile Sotas technology is used in public transport as well. Squire is a portable surveillance radar which can hardly be detected during tracking. More than 300 systems have been sold to armies and marines worldwide.
Civil market
Thales applies her expert knowledge also to the civil market, e.g. in the field of public transport and national security. Thales is actively involved in the national introduction of electronic payment systems for Dutch public transport. The so-called Smart Card is used for all means of public transport. Thales Transportation Systems in Houten is responsible for maintenance of the public transport systems. Thales Nederland has supported the police in securing several events, such as a motocross event visited by 148,000 people. A completely integrated solution with a day and night view camera on a thirty meter mast, an advanced software system and Gatekeeper, an electro-optic surveillance system, provided the police with a complete overview of the area.
Cryogenics
In electro-optics and in cryogenics, Thales Nederland has many years of experience. Thales electro-optic sensors are used in both naval and ground-based applications. Thales offers a wide range of cryocoolers, including rotary, linear and pulse tube coolers for all infrared applications.
Cyber Security
Thales Security offers integrated cyber security solutions for the protected use and storage of critical information. Together with the customer and any partners Thales Security realises comprehensive technica and organisational solutions, in every phase of the process.