Uitnodiging Seminar Würth Elektronik, 2E-interconnection & Helukabel
Schrijf je vandaag nog in via deze link: INSCHRIJVEN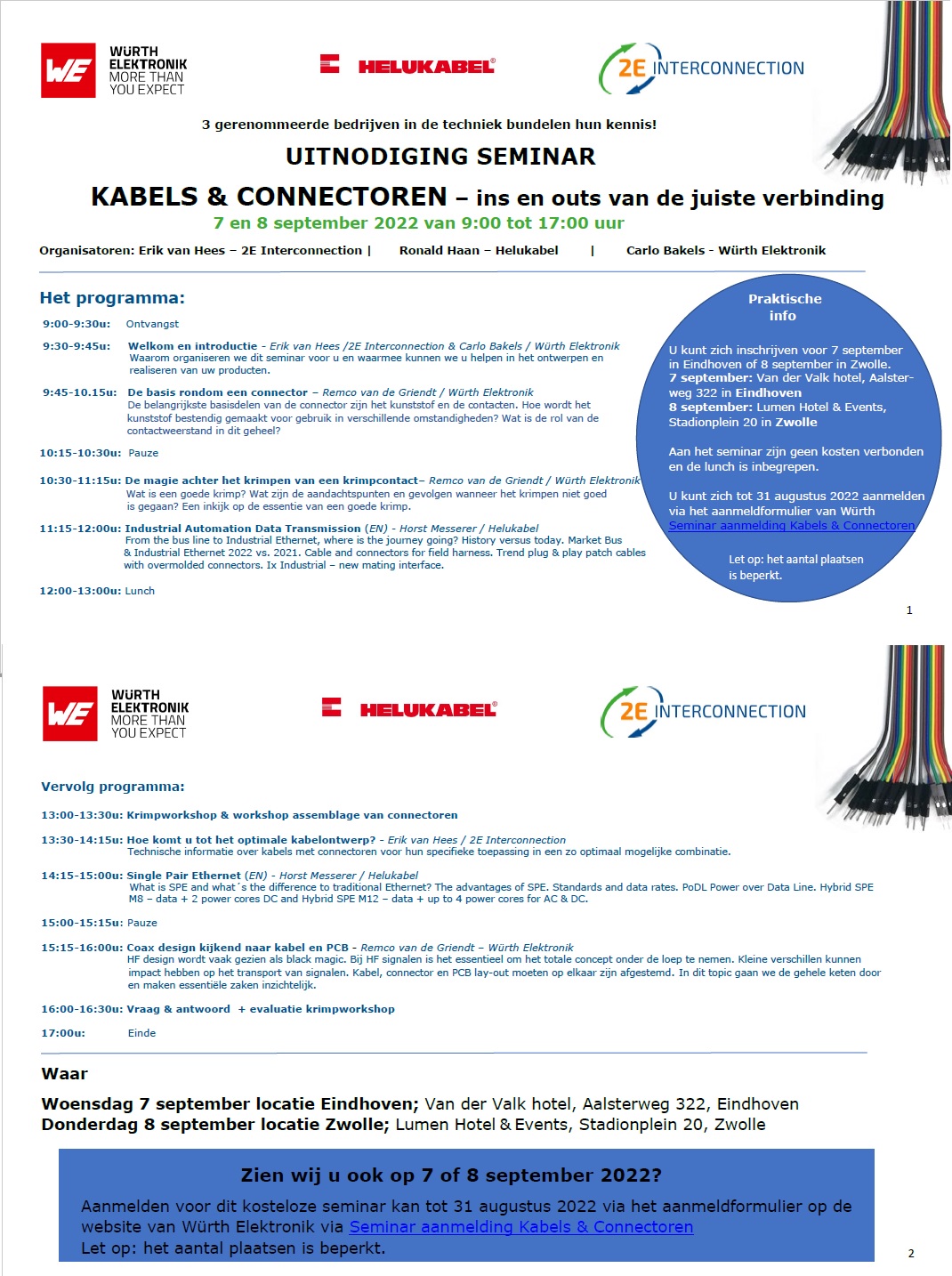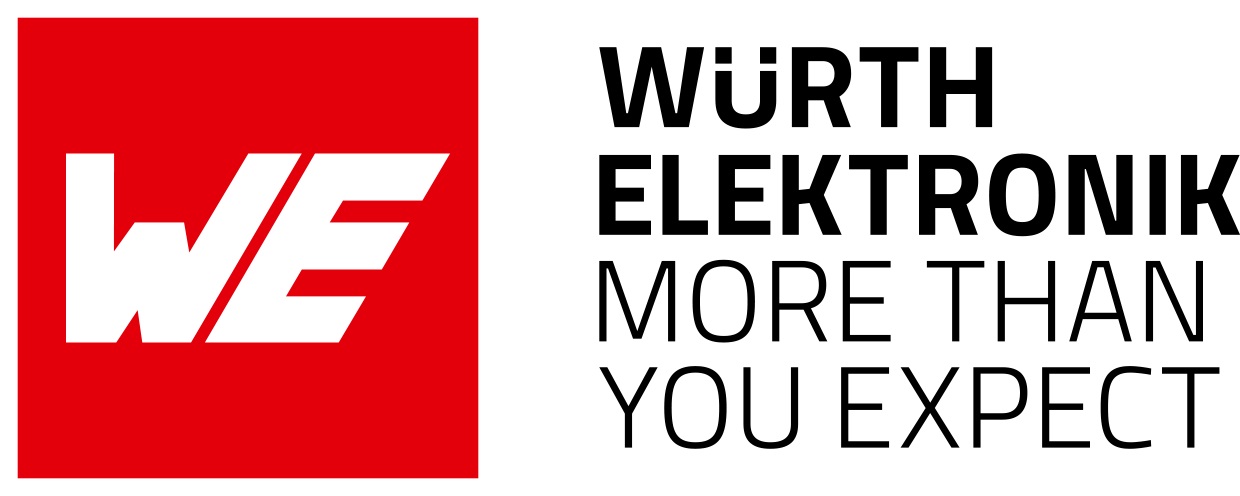 Würth Elektronik
Würth Elektronik eiSos GmbH & Co. KG is a manufacturer of electronic and electromechanical components for the electronics industry. Würth Elektronik is part of the Würth Group, the global market leader for fastener technology. The company employs currently 8,300 people and generated sales of 848 million Euro in 2018. Together with Wurth Electronics Midcom, Würth Elektronik iBE, Erwin Büchele and Würth Elektronik Stelvio Kontek Würth Elektronik eiSos ensures a high availability on all markets.
The Würth Elektronik eiSos product range covers EMC Components, EMC Filters, Capacitors, Inductors, RF Inductors and LTCC Components, Resistors, Quartz, Oscillators, Transformers, Components for Circuit Protection, Power Modules, LEDs, Connectors, Switches, High-Power Contacts , Assembly Technique, Wireless Connectivity and Sensors.
As one of Europe's largest manufacturer of passive components, Würth Elektronik eiSos sets itself apart from other component manufacturers in the following ways:
In addition to components, Würth Elektronik eiSos also supplies engineers with expertise. The "Trilogy of Magnetics", "Abc of Capacitors", "Trilogy of Connectors" and "Simulation in LTspice IV" application manuals provide professionals and other interested parties with a compendium of practice-oriented expertise, which is unique of its kind.
Würth Elektronik eiSos is active with direct sales in 43 countries worldwide. 17 manufacturing facilities located in all important markets worldwide guarantee the rapid delivery of components.
Op donderdag 13 november 2014 organiseren Würth Elektronik en BICON Laboratories het seminar: "EMI afschermen, of niet?". EMC blijft voor velen een moeilijk te beheersen problematiek. Filteren, ontkoppelen of afschermen versus re-designen. Würth Elektronik en BICON Laboratories slaan op deze dag de handen ineen om deze materie