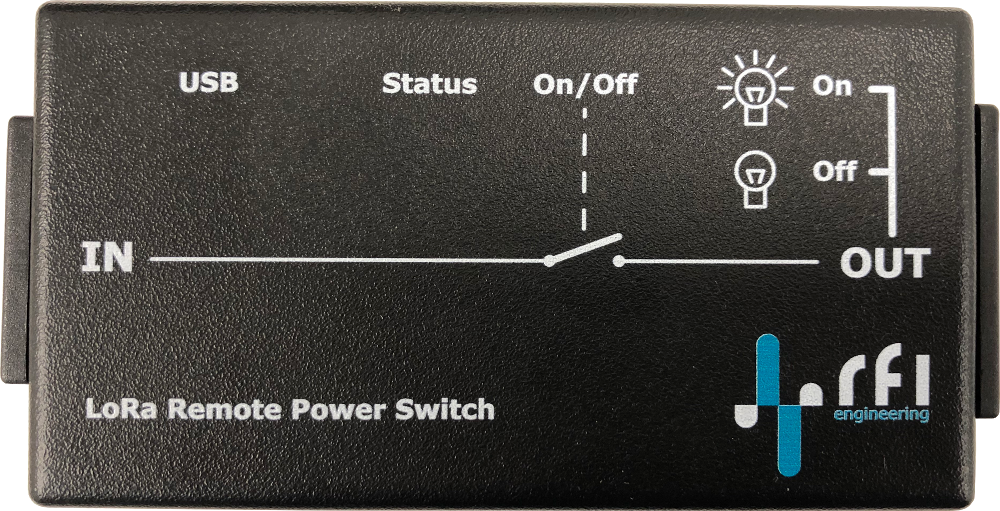 Door:
Ideetron
Doorn, 8 August 2019
RFI Engineering, producer of advanced mobile technology and wireless products, and Ideetron, specialist in data communication and Internet of Things projects, today sign a cooperation agreement. RFI Engineering has developed a Long Range Wide Area Network (LoRaWAN) - Power Switch for the IoT market. The LoRaWAN Remote Power Switch makes it possible to switch electrical equipment on and off remotely quickly, reliably and robustly in a Public or Private LoRaWAN network. The LoRaWAN Remote Power Switch in combination with LoRaWAN Sensors and Gateways makes it possible to set up a measuring and control system wirelessly over large distances. The RFI LoRaWAN Remote Power Switch and Gateways are compatible with the network servers of Actility, The Things Network, Loriot and many Private Network Servers. The RFI LoRaWAN Remote Power Switch is available in all country's supporting the EU863-870 frequency plans.
Buy the product from our e-shop.
Safe and efficient
LoRaWAN is suitable for long-distance communication with little power and its applications are endless; among others facility management, smart city, building services, smart solutions, lighting and parking. When for example a waste bin is full, the municipality receives a signal so that the waste bin can be emptied. Via sensors data can be collected efficiently and securely.
Bart Hiddink, CEO Ideetron: "We think it is important to offer our customers a complete package of LoRaWAN sensors, actuators and gateways in order to realize their own IoT network. In the five years that we have been working with LoRa solutions, we see an increase in demand for reliable quality products. RFI Engineering offers the quality that we as Ideetron want to deliver and are therefore delighted to announce the collaboration with this party today. "
Tom Jansen, Director Business Development of RFI Engineering is proud of the collaboration: "With Ideetron as a developer, we have a great partner that fits in with our growth ambitions. In recent decades Ideetron has been closely involved in the transformation within this market and know exactly what the needs are. 
Ideetron also opens the doors for us to custom IoT projects in the fields of building automation, industrial installations and network infrastructures within the Benelux."
About RFI Engineering:
RFI Engineering is a leading manufacturer of switches, gateways, routers, intelligent port controllers and remote management accessories. RFI Engineering develops, produces and sells advanced products and solutions for the industrial Internet of Things market, with which business processes can be better managed through real-time communication between machines and devices. As a producer and managed provider of advanced mobile technology and wireless products, RFI Engineering takes a unique position in the Internet of Things market. More information is available at www.rfi-engineering.com
About Ideetron:
Ideetron is specialized in creating and executing clever technological solutions and electronics design. Ideetron therefore prioritizes the wishes and demands of its customers. Ideetron's mission is designing the most suitable solution for all electronics or electro technical problems. When designing we pay close attention to the most important involved elements, such as: price, performance and durability. More information is available at www.ideetron.nl.