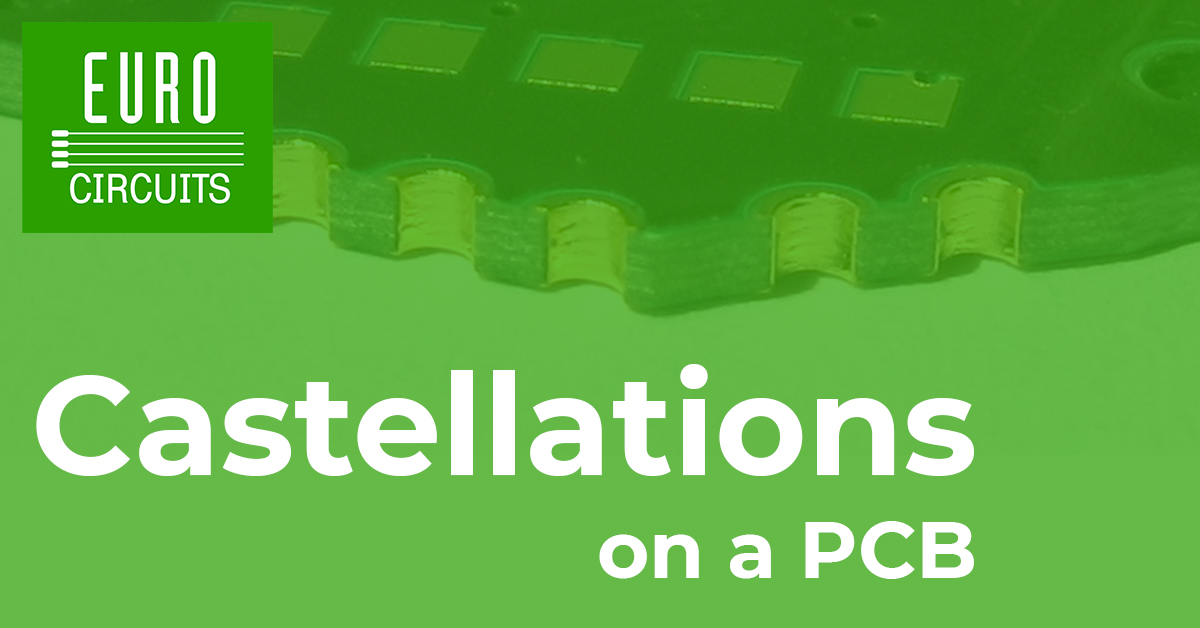 Door:
Eurocircuits N.V.
Time for TECHNOLOGY THURSDAY !
The subject of today is Castellations. These are rampant-like structures along the edges of a PCB. Their advantage is that they allow an electrical connection to another board through the side edges of the board, without additional components. Pretty neat! 
Click on the link to read all about it!