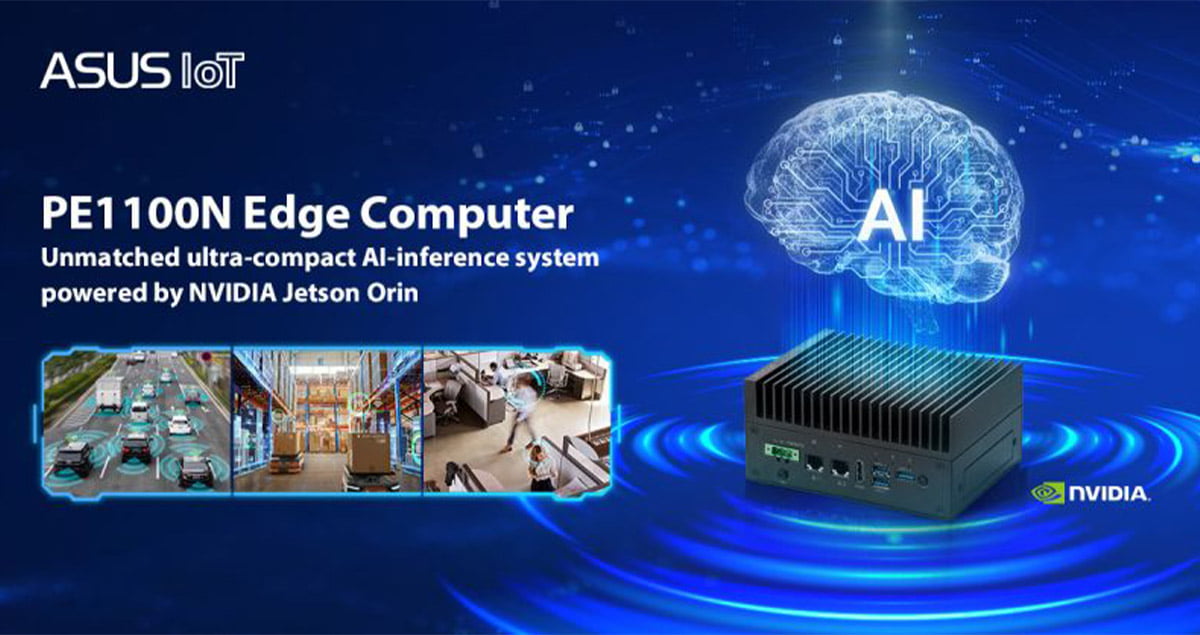 Door:
Alcom Electronics B.V.
The PE1100N, an unmatched, ultra-compact computer for AI inferencing at the edge, and based on the next-generation and world-leading NVIDIA® Jetson Orin™ series. It features a fanless design for quiet operation, rich industrial connectivity for serious flexibility and supports a wide range of power inputs and operating temperatures for maximum versatility and durability.
With the powerful Jetson platform, featuring an efficient Arm® processor and embedded NVIDIA GPU, PE1100N delivers energy-efficient computing with powerful AI-inferencing capabilities, making it ideal for diverse, scalable edge AI applications in smart city, transportation, manufacturing and more — including traffic analysis, people-tracking, counting and surveillance. Also, PE1100N's compact size and anti-vibration design make it especially ideal for smart manufacturing solutions, such as automated guided vehicle (AGVs), autonomous mobile robots (AMRs), AI-powered automated optical inspection (AOI) and robotics applications — accelerating time to market for AI applications.
Powerful GPU Powerful, high-efficiency AI performance for deep learning and computer-vision tasks, with code-minimizing NVIDIA® Jetson Orin™ platform
High expandability and connectivity SWaP-optimized design, high expandability and connectivity are perfect for AI-powered IoT applications
Perfect for edge inference Ideal for smart transportation and smart manufacturing uses