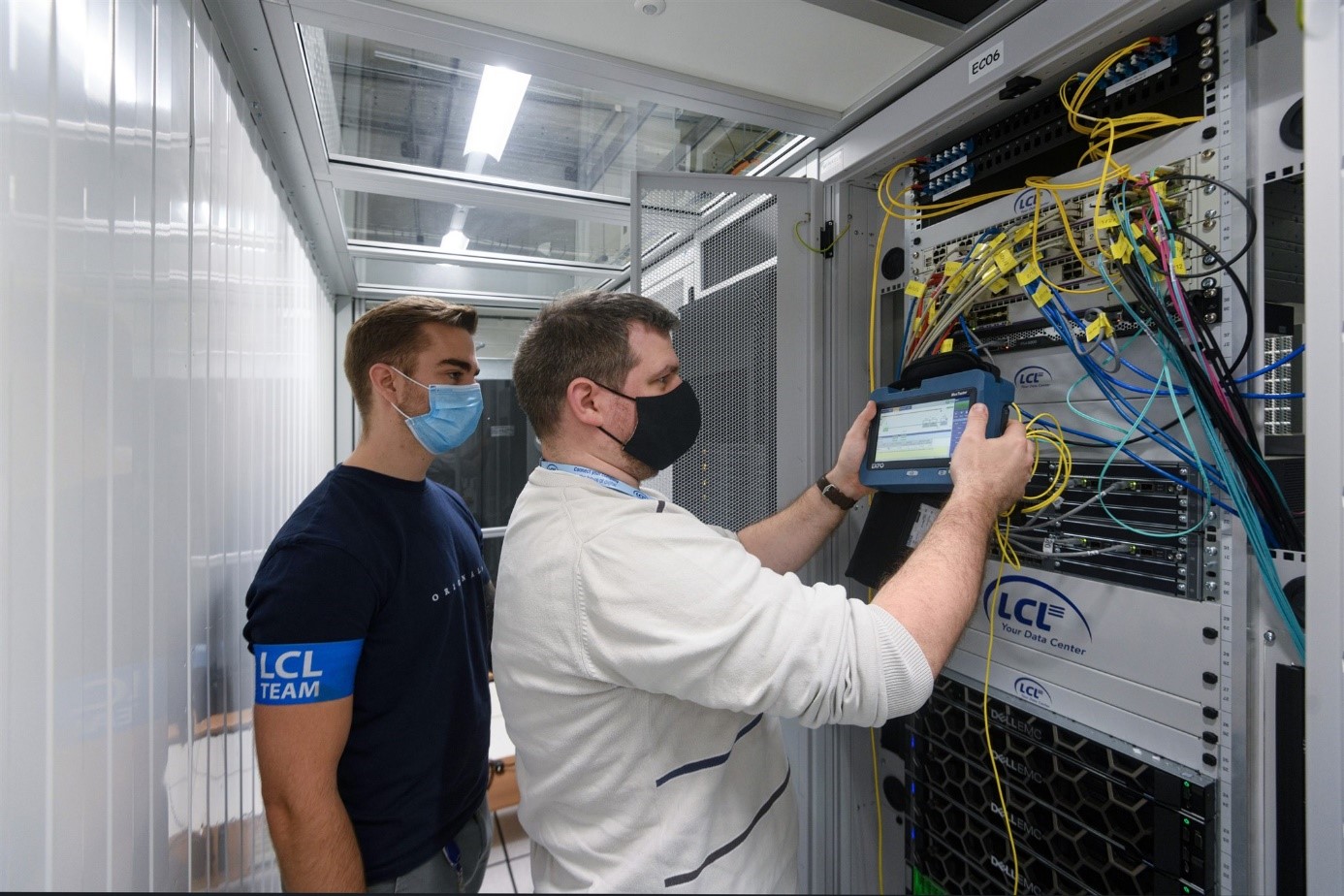 LCL Data Centers automates the measurements of fiber networks
LCL operates five independent data centers In Belgium. The company offers years of experience and know-how in the field of data centers and colocation. Over the years, LCL has grown to offer its services to customers operating in almost all business sectors. With its new EXFO Optical Time-Domain Reflectometer (OTDR), LCL offers an automated OTDR service to detect problems in fiber networks. The name of this new service is Fibervision. We spoke to Noah Peeters, Customer Officer at LCL, about Fibervision, the link with the CRM system and the collaboration with CN Rood. 


Detecting problems in optical fiber networks
With the EXFO OTDR MAX-720C measuring devices, faults in optical fibers can be found up to 80 km away. The OTDR sends a light pulse and analyses the problem and the distance based on the returning light.
Noah Peeters: "When commissioning a new fiber-optic installation, we measure its performance with our Fibervision Service. Here we pay attention to general loss and reflection values and check whether we comply with European regulations. After installation, we use the OTDR the moment a problem arises. By using Fibervison, we can quickly and precisely tell where the fault is: in the data center, in the field or at the customer's premises after all. Because this analysis can be carried out quickly, the cause can be identified and also resolved quickly. Besides saving time (and therefore money), this also saves a lot of frustration!"


Unique link with CRM system
LCL is CN Rood's first client to link the OTDR directly with their CRM system. Thanks to this link, all measurement data from the OTDR are automatically entered into their database and this has benefits.
Noah Peeters: "The CRM system is central to our processes. In the system, we create a measurement task for our client. Then we perform the measurements on the customer's fiber-optic connection. The OTDR is set up automatically with data from the CRM. Thanks to the link between our CRM and the OTDR, the results of the measurements also enter our CRM system automatically. The automation of this whole process reduces the chance of human error and measurement results can also be easily viewed afterwards. Finally, the customer receives a detailed report, automatically generated from our CRM system."

Great commitment from CN Rood
LCL is excited about Fibervision and the cooperation with CN Rood.
Noah Peeters: "We receive very positive feedback on the new service from our customers. This is also due to CN Rood. Our cooperation goes far beyond the commercial aspect. CN Rood thinks along with us about future solutions, provides training to our customers. We really feel a great commitment!"
For more information: