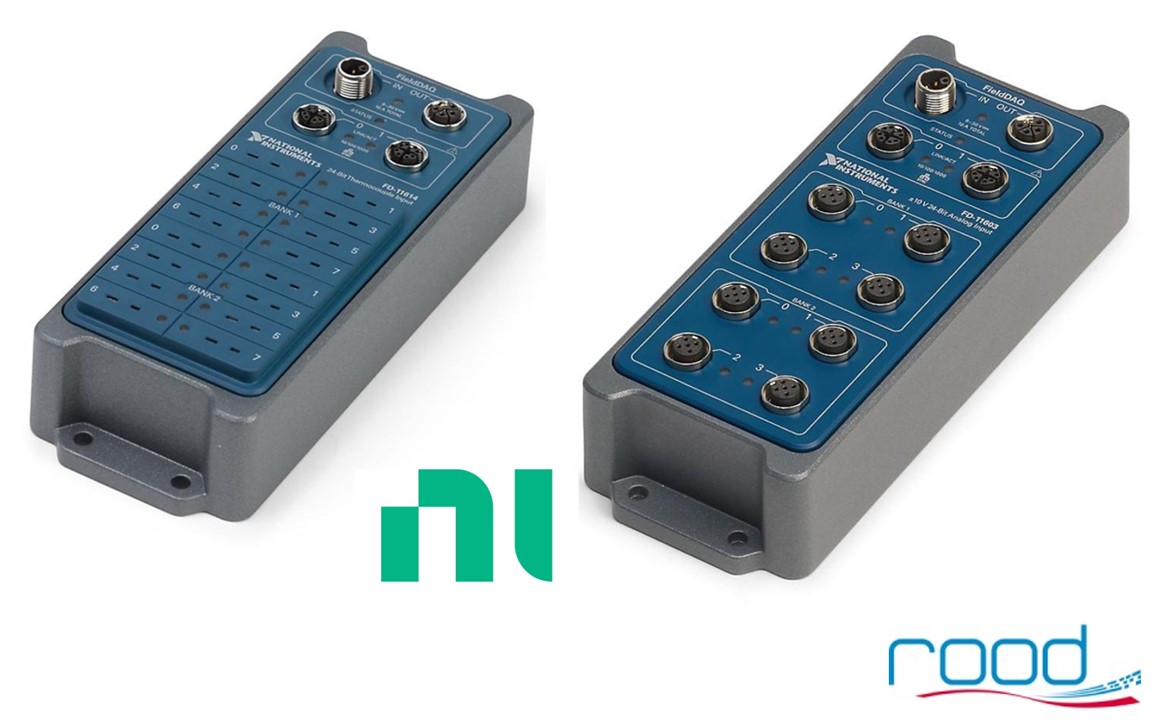 Visit CNRood to see the new NI FieldDAQ equipment
NI FieldDAQ devices are rugged, dust-proof, water-resistant data acquisition devices designed for simplified distribution in the most extreme environments.
Test engineers increasingly need data acquisition devices that can withstand harsh test environments for distributed measurement nodes where digitization and signal conditioning occur as close to the sensors as possible, as opposed to centralized systems susceptible to noise. FieldDAQ dust- and water-proof data acquisition devices are TSN-enabled for simplified distribution in rugged environments. From off-highway vehicles to extreme temperature test cells, FieldDAQ delivers unprecedented rugged specifications to NI's portfolio and helps engineers deploy accurate measurement systems closer to their sensors in rain, sleet, snow, or mud.

NI FieldDAQ devices
FD-11614
Temperature Input Device for FieldDAQ
IP65/67, 16ch Universal Thermocouple Input, MiniTC, 24-bit Temperature Input Device
FD-11603
Voltage Input Device for FieldDAQ
IP67, 8ch, ±10V Filtered Input, 100kS/s/ch, 24-bit Voltage Input Device
FD-11634
Sound and Vibration Input Device for FieldDAQ
IP67, 8ch, IEPE, AC/DC Coupling, 102.4kS/s/ch, 24-bit Sound and Vibration Input Device
For more information, visit CN Rood at WoTS (stand 9B008) or visit our website.

Register here for a free visit