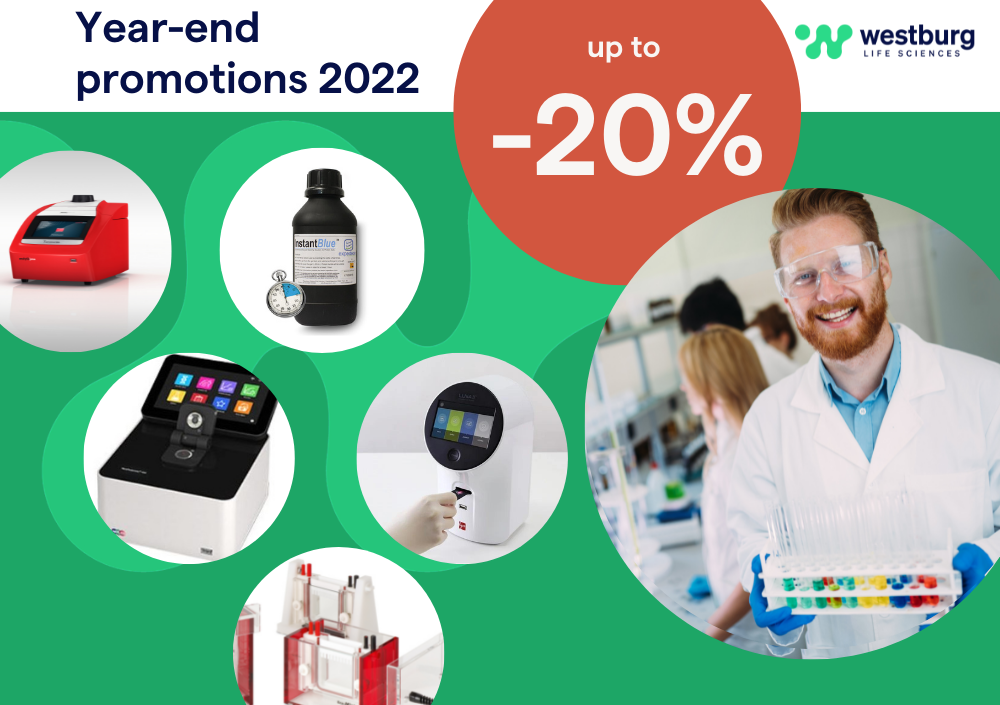 Door:
Westburg Life Sciences
Get the best value from your budget with our Year-end Promotions | discounts up to -20% 
We don't offer a fixed discount which is often not the best price for you, but we will guarantee the best personal and exclusive deal on our systems and products!
Contact your account manager to discover your most satisfying year-end discount price. The promotion continues until December 23rd. Don't miss out on this personal offering!
*Offers cannot be combined with other discounts or price agreements.