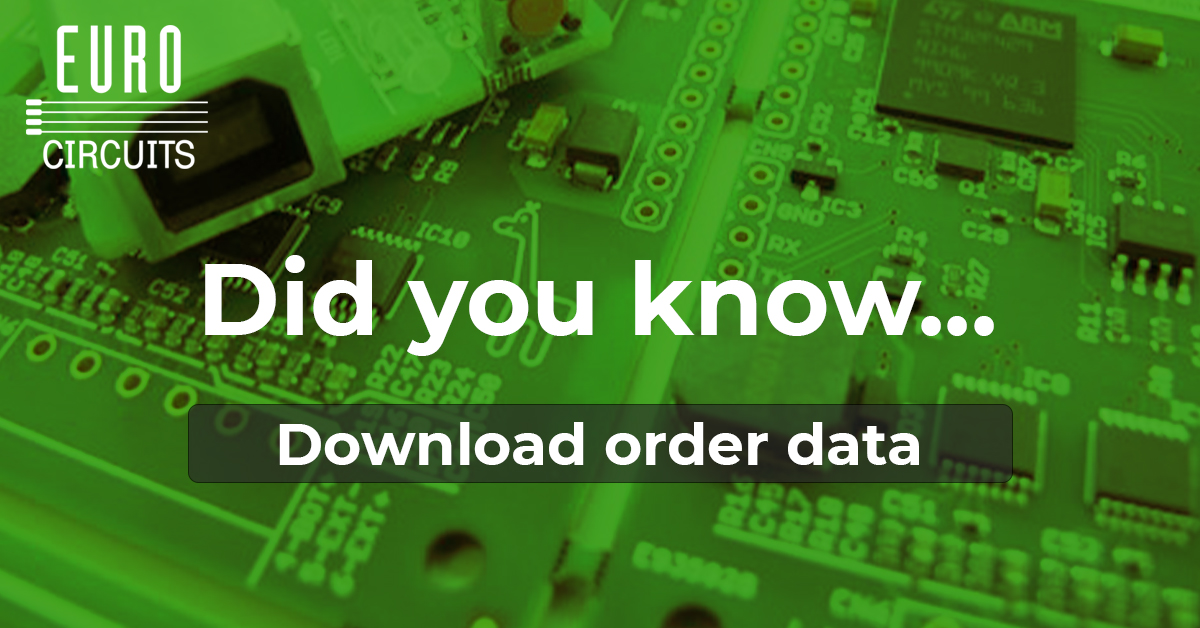 Did you know - Download order data
Once an order is placed or completed, we keep some important data for your records that you're able to get without getting in touch with customer support.
For example:
Production data: can be downloaded in Gerber or DPF format once order preparation is complete.
PCB passport: available once an order is complete this document that details the processes and materials used for manufacturing it.
Order details: all the details of the order in a single document.
Design data: your Gerbers and other files you provided.
These are available to download by clicking on the Downloads button under Running orders or Order repeats / View history.