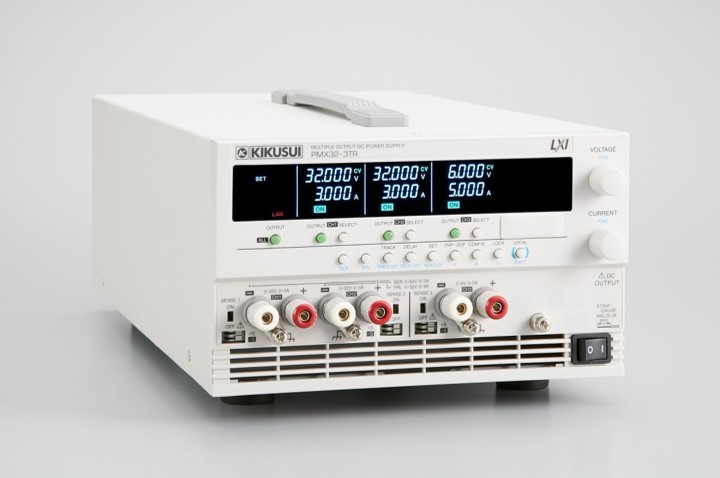 Discover the Kikusui DC Linear Power Supply
The Kikusui PMX32-3DU is a Double Output 2x 32V/3A DC Linear Power Supply. The PMX-Multi series is a multi-channel DC power supply with isolated outputs on each channel. The PMX32-3DU (2ch), PMX32-3TR (3ch), and PMX32-2QU (4ch) are all capable of simultaneous output in all channels and come with an output tracking feature. Also, channels 1 & 2 of each model can be easily connected in either series or parallel to increase the output voltage/current at the press of a button. LAN (LXI Compliant), USB, and RS232C are included as standard digital interfaces for easy system integration. The PMX-Multi benefits from a low noise, series regulator design that makes this series the perfect choice for experiments involving transistors, IC circuits, and op amp circuits as well as R&D and production line applications.
The Kikusui PMX32-3TR will be demonstated at the C.N. Rood stand (9B008) during WoTS.
Visit the CN Rood site for more informaton and specifications.