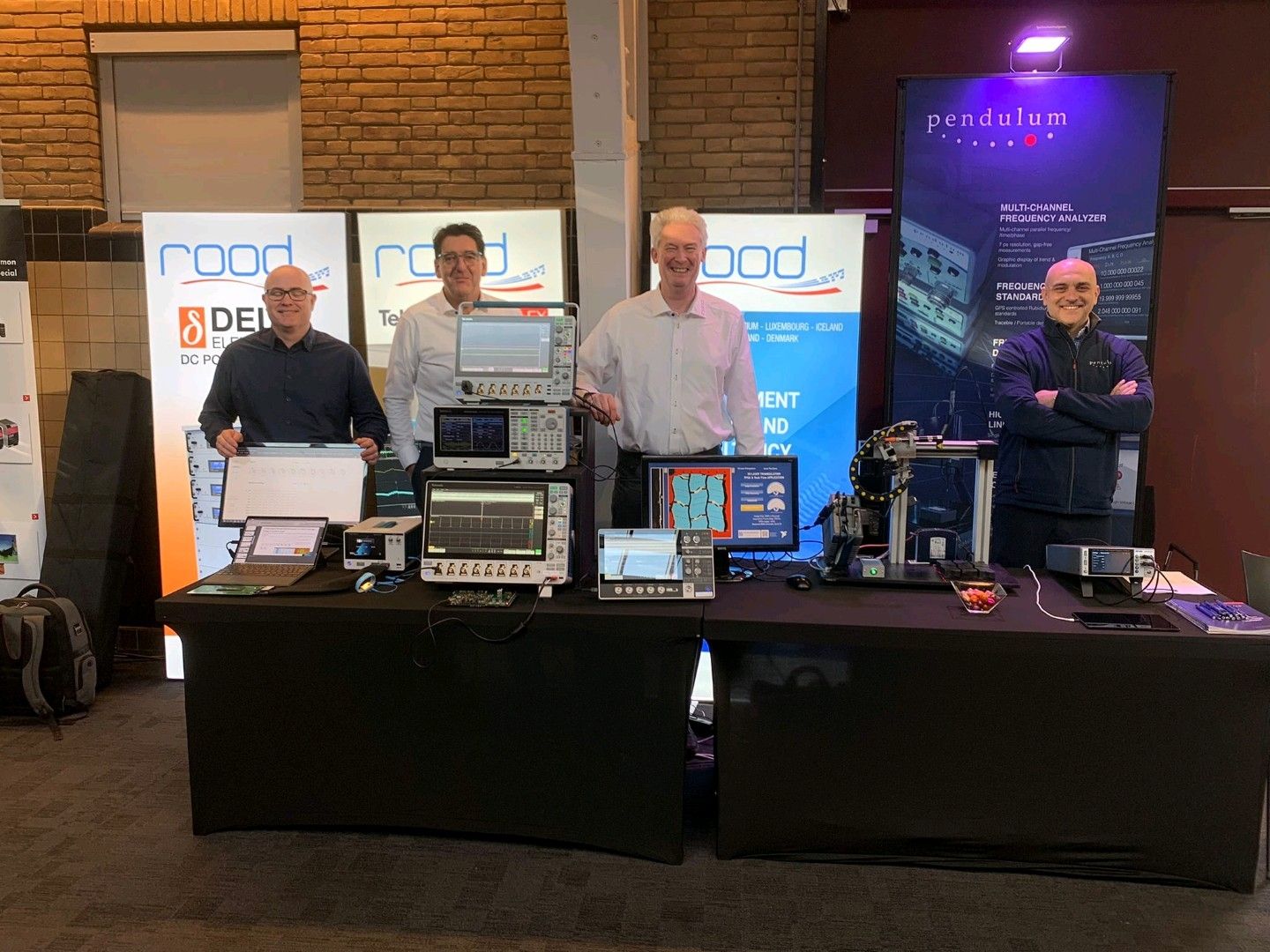 Lot of attention for TMT Margin Tester and FPGA 3D Scanning Demo
On Wednesday 19 April, CN Rood was an exhibitor at the Design Automation & Embedded Systems event in Den Bosch. During this well-attended event, CN Rood's stand featured many demonstrations. Shown were Tektronix's new TMT4 PCIe margin tester and the Pendulum Instruments CNT-104S Multi-channel Frequency Analyzer and, of course, Tektronix's Scope series. There was also a demonstration by NI (National Instruments).
Demonstration TMT4 Margin Tester Demo
A new approach of Margin Tester breaks new ground as a specialized testing tool for design and validation of PCIe Gen 3 and Gen 4 motherboards, add-in cards, and system designs. While PCIe testing normally requires complex test systems and engineers with deep expertise and knowledge, this new approach enables engineers at all levels of experience to evaluate the health of transmitter (Tx) and receiver (Rx) links faster than ever, greatly reducing time to market and cost of ownership. This new approach supports the majority of common PCIe form factors, including CEM, M.2, U.2, and U.3, with testing capabilities of up to 16 lanes across PCIe presets 0-9, using a single standard connector.
Demonstation NI 3D scanning demo
Our team is showcasing a cutting-edge 3D scanning demo utilizing LabVIEW Vision on FPGA and an Industrial Controller. By projecting a line laser onto a 3D surface at a 45° angle the system is reconstructing the entire cartire surface from the laser reflection. The Industrial Controller is handling heavy calculations with ease, making this a fast and accurate 3D scanning solution.
For more information, contact us!