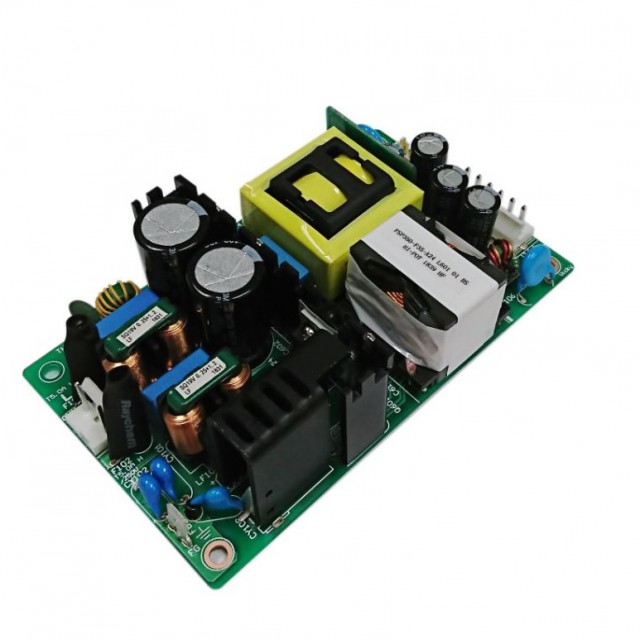 3″ x 5″ High Power Density 350W Open Frame Power Supply
The FSP350-F35-Axx is a single voltage output power supply that includes the specifications of 12V/18V/24V/54V, suitable for applications including Information Products, Networking, PoE, Embedded Systems, etc. We also provide custom and semi-custom services.
FSP350-F35-Axx Series is a class-I design that features the LLC architecture with 94% high efficiency. Low profile 3″ x 5″ x 1.34″ with 350W output power under 16 CFM airflow condition. Standby power consumption is less than 0.5W. The power supply design conforms to IEC 62368-1, IEC 60950- 1 safety standard and EN 55032 Class B radiated emissions, EN55024 electromagnetic compatibility characteristics.
Product Features:
350W in 50°C operation temperature and 16 CFM forced air cooling
EN 55032 Class B radiated emissions
Less than 0.5W standby power consumption
Dimensions 3 x 5 x 1.34 inches
5000 meters altitude operation