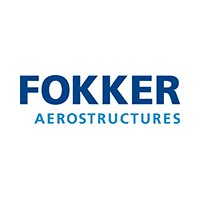 Fokker Aerostructures
Fokker Technologies is a leading global aerospace specialist that designs, develops and manufactures highly engineered aircraft systems to aircraft manufacturers and provides through-life aircraft fleet support services. Fokker's main advantage is its capability to approach aircraft systems design from the perspective of an aircraft manufacturer and understanding the aircraft and its operation as a whole.
With 4,688 skilled specialists, we support our customers world-wide in manufacturing and operating smart, safe, sustainable and affordable aircraft
The company operates through its principal units
Fokker Aerostructures: light-weight aerostructures f.e. tails, wing components, fuselage panels
Fokker Elmo: electrical wiring- and interconnect- systems
Fokker Landing Gear: landing gear
Fokker Services: aircraft- and parts- availablity services
Fokker's engineering capabilities are based on its 100 year heritage and knowledge of complete aircraft manufacturing. As a recognized innovation leader, Fokker is involved as a sole supplier to 75  commercial- as well as defense- aircraft types. Lightweight materials such as Glare (glass fibre reinforced aluminum) and thermoplastics in aerostructures, composites in landing gear, the unique WDMS for the design, production and configuration management of electrical systems, the use of LED lighting in aircraft and the Electronic Flight Bag Solution for the iPad are a perfect fit with the ambition to innovate and at the same time reduce the environmental footprint of the aerospace industry.
Headquartered in Papendrecht, the Netherlands, Fokker operates facilities in the Netherlands, Romania, Turkey, Canada, Mexico, USA, Singapore and China.
Mission
With distinctive integrator solutions, featuring sophisticated technologies, we support our customers world-wide in excellence in designing, building and operating smart, safe, sustainable and affordable aircraft.
Code of Conduct
Code of Conduct of Fokker Technologies (PDF, 148 K