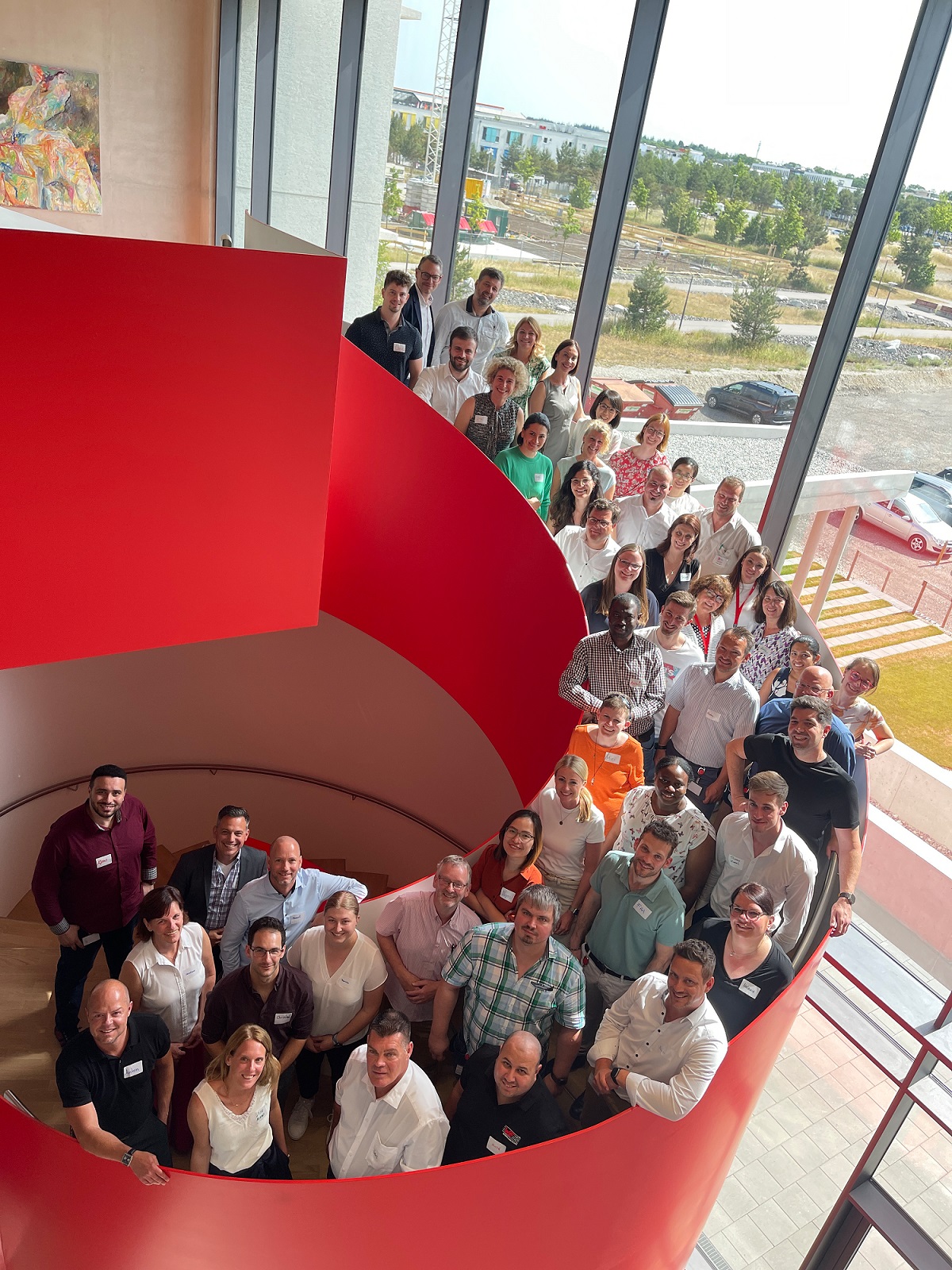 Würth Elektronik is as great place to work
Würth Elektronik subsidiary honored as employer
Great Place to Work
Munich (Germany), September 6, 2023 – Wurth Electronics Midcom Inc, German Branch, with its EU headquarters in Munich, is part of the Würth Elektronik eiSos Group and specializes in transformers for switched-mode power supplies and customer-specific inductive components. The company was awarded the eponymous seal of approval as a very attractive employer by the independent organization Great Place to Work®. In an internationally established and proven certification process, the evaluated company was able to demonstrate credible, fair leadership, active promotion of employees, respect, trust, pride and team spirit.
"Employers look very closely at high potentials," says Stefan Mager, recruiter for the Munich site. "Anyone who wants to stay ahead in the race for the best talent today must demonstrate authentic processes based on comprehensible criteria and face a thoroughly objective assessment."
This was one of the reasons why the Würth Elektronik subsidiary had itself independently certified. Great Place to Work specifically asked employees how the company was doing in terms of key factors such as leadership culture, promotion, respect, trust, pride and team spirit.
"Confirmation and motivation at the same time"
The result was extremely positive: The company can now boast the coveted Great Place to Work seal.
The results in detail:
Fairness: 95 percent of respondents rated fairness in the company as good to very good.
Respect: 93 percent of the employees who took part in the study stated that people in the company treat each other with a great deal of respect or respectfully.
Team spirit: 93 percent praise team spirit and cohesion.
Proud: 89 percent are proud of the company.
In the comparative benchmark to the top 100 employers in Germany the results in the areas of respect, team spirit and pride are clearly above the average. the average value.
"The result is both a confirmation and an incentive for us," affirms Manuel Kuttenkeuler, Vice President Europe at Wurth Electronics Midcom Inc. "More than you expect' is the motto at Würth Elektronik, so it is only logical that we apply the same high quality standards that we demand from our products and employees to ourselves. An independent survey has shown that we are on the right track. We will not rest on our laurels, but will analyze the results. Where are we good? What can we do better? What do we need to communicate more precisely? What do qualified specialists want from a company today? What are the no-go's? We ask ourselves these questions every day, because just as our employees see themselves as service providers for our customers, our management sees itself as a service provider for our employees."
Booster for corporate success
A study shows that the concept of independent certification works: Companies awarded Great Place to Work were able to increase their applicant rate by an average of four times:
Increase the number of applicants by a factor of four
Reduce staff turnover by 43 percent
Record 45 percent fewer sick days
Increase their innovative strength by 43 percent
Generate 63 percent more revenue
"These numbers don't surprise me," comments Cem Som, Vice President Europe at Wurth Electronics Midcom Inc. "Employees are the most important resource in any company. If you are committed to them, if you invest in their satisfaction and further development, you invest directly in your competitiveness and in your future."