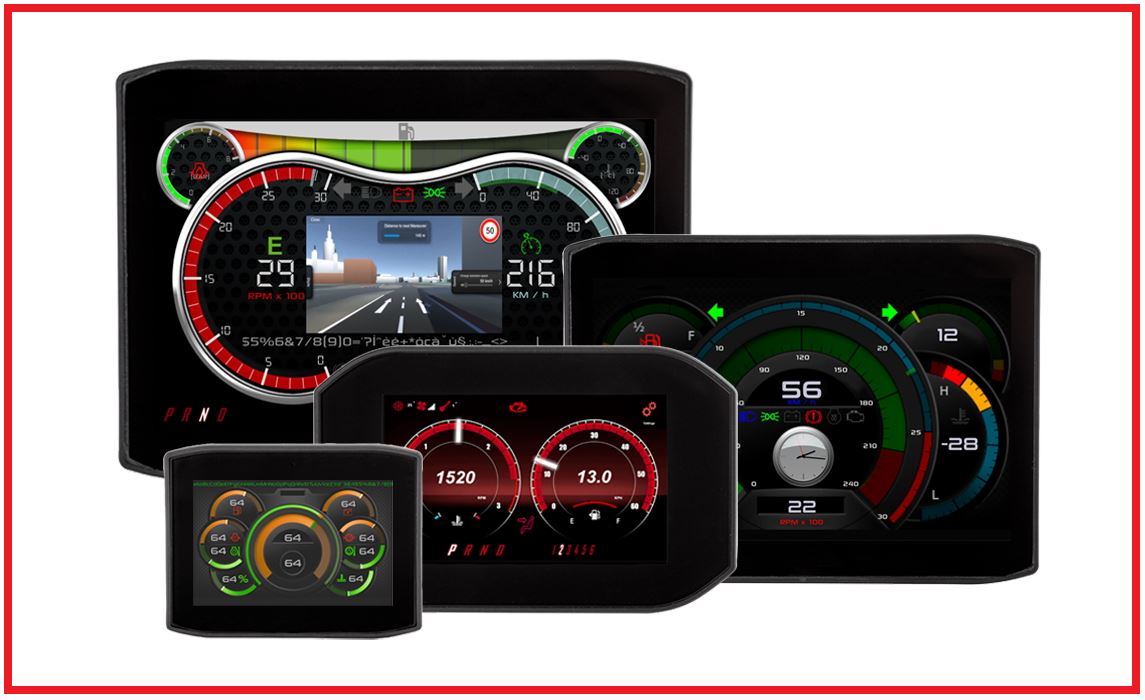 CAN-capable and Multifunctional: The WEcabin Displays
CAN-capable and Multifunctional: The WEcabin Displays
Würth Elektronik ICS can now serve its customers even more comprehensively: Thanks to the WEcabin Display platform, products for supplying electrical power and controlling vehicle functions are complemented with a multifunctional display- and operating-solution.
The WEcabin Displays can be used to display and operate numerous vehicle and convenience functions in mobile machines and commercial vehicles. The displays integrate harmoniously into both new and existing cabin concepts. Together with other Würth Elektronik ICS products, such as ICCS Controllers and Central Electrical Units, they provide a highly functional all-in-one solution.
High Functionality and Individualisation
The WEcabin Displays visualise, monitor and control all commands or status information transmitted via the CAN bus or Ethernet, e.g. alarm messages or diagnostic data.
Two CAN busses, four digital inputs and outputs, one RS-485 port, one 10/100 Ethernet port and two USB ports, ensure a high level of connectivity. Bluetooth and Wi-Fi interfaces are optionally available. Powerful processors execute the work inside and are ideally suited for demanding control tasks. Thanks to the Linux-based operating system, the user has high security and flexibility.
The displays can be adapted in many ways to suit individual customer requirements. The WEcabin Designer programming environment gives customers the chance to integrate their own individual look and feel, for example by placing their logo into the graphic user interface or by designing customised widgets. Furthermore, the customers can freely integrate their individual graphic libraries. Alternatively, a standard library of WEcabin Designer widgets and icons is available. On request, we also develop and integrate specific widgets for our customers.
The graphic user interface can be designed and programmed easily and intuitively with WEcabin Designer using drag-and-drop function. A self-developed graphic user interface can also be fully simulated and tested within the programming environment without having to previously upload it onto the display.
User-friendly and Robust
The projective-capacitive touch displays with optical bonding have a brightness intensity. With their high optical performance, they offer perfect readability and operability – no matter whether they are used in direct sunlight or in the dark. They can be operated with touch gestures (pan, zoom, swipe), as well as with several fingers simultaneously. Advanced features – such as a PDF reader, web browser, user management, gesture control, alarm storage or video streaming – offer new possibilities in HMI interaction and vehicle use.
The robust IP66-compliant housings with 3.2 mm thick hardened scratchproof glass offer optimal protection against mechanical stress. The displays can therefore smoothly be used in mobile machines and commercial vehicles even under harsh environmental conditions.
WEcabin Displays are available in 5-, 7-, 10- and 12-inch with or without the buttons.
Standardized HMI solutions with individual adjustments (we-online.com)