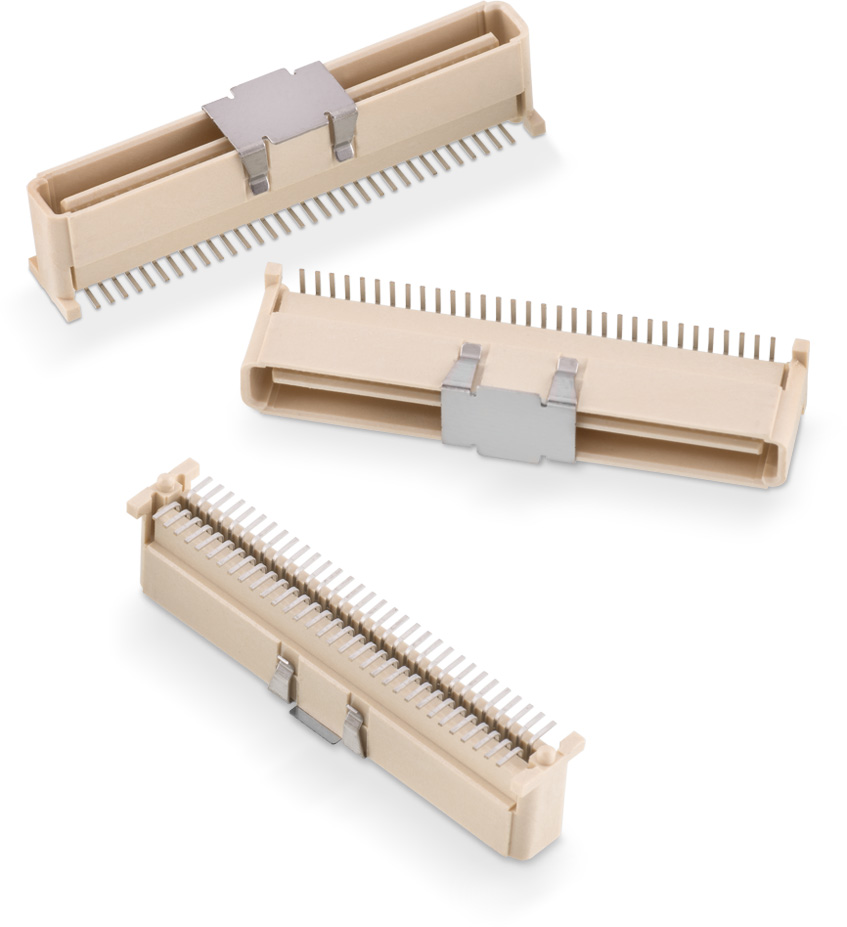 Mezzanine Board Connectors Certified Halogen-free
Würth Elektronik's board-to-board connector family is now halogen-free
Mezzanine Board Connectors Certified Halogen-free
Waldenburg (Germany), November 8, 2023 – Würth Elektronik introduces its WR-BTB family of connectors, now made of guaranteed halogen-free plastic. The board connectors, serving as data lines connectors, are more environmentally friendly than conventional BTBs, but without sacrificing plastic strength, electrical resistance, temperature resistance during PCB assembly, or fire protection rating.
The SMT-mountable signal connectors from Würth Elektronik are available in variants with 40, 64, 80 or 100 pins. The models with 0.8-mm and 1-mm pitch are also available in different heights. Various plug and socket connectors can be combined to achieve a precisely defined separation between two boards by using stable board-to-board connectors – so purely mechanical spacers can be eliminated under certain circumstances.
Würth Elektronik provides the halogen-free connectors from stock, free samples can be requested.