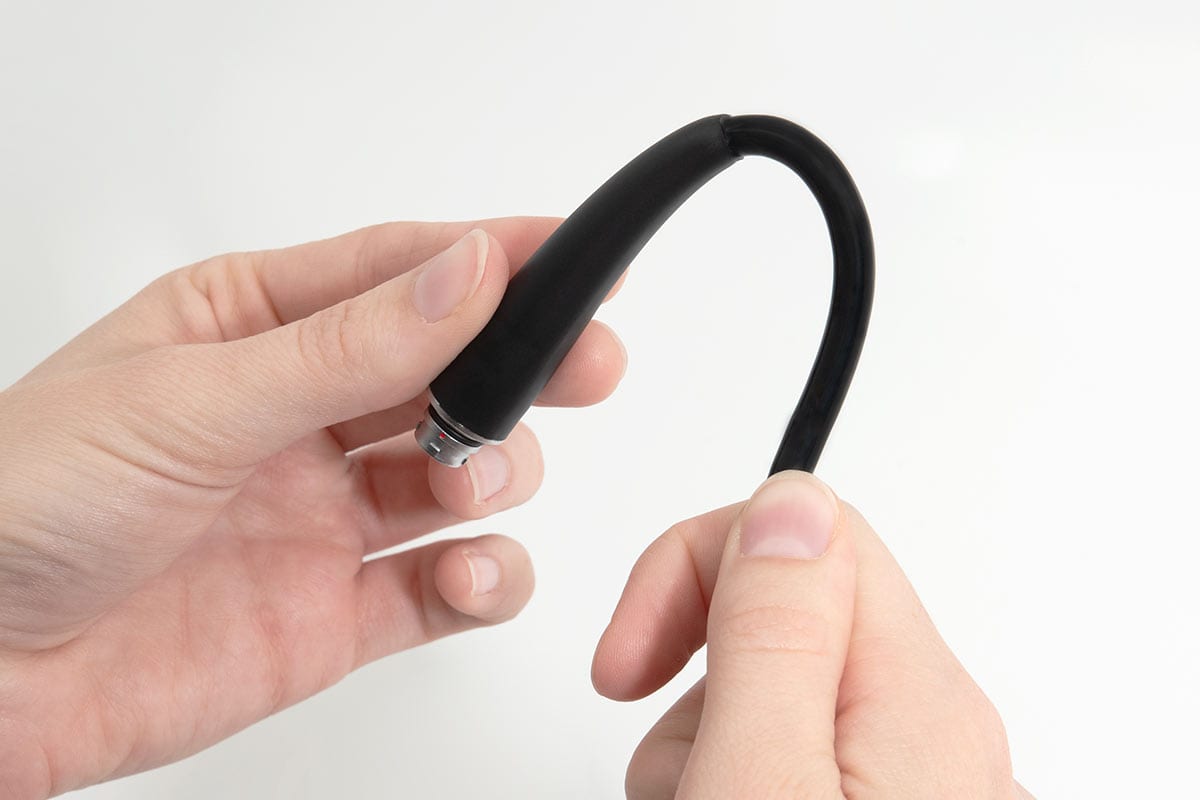 Silicone-overmolded system solutions for the medical industry
Certified silicone assemblies for the medical industry
Over the past few years, ODU has developed into a specialist for customer-specific overmoldings. The tools developed and manufactured by ODU for straight or angled versions are designed (depending on the application) for sample, small series or large series production. Since applications in the medical industry must meet specific hygienic and mechanical requirements, the silicone overmolding of the contact specialist connects the ODU connector with the certified silicone cable and combines the best haptics with hygiene and resistance.
The silicone overmoldings are easy to clean, flexible, insensitive to extreme temperatures and can be used even after the required autoclave cycles (steam sterilization at up to 134 °C and 3.040 mbar) neither subtract nor detach – the biocompatibility with regard to cytotoxicity testing (outgassing) according to DIN EN ISO 10993-5 is confirmed by an external test laboratory.
The complex process of silicone overmolding enables an absolutely tight but nevertheless flexible connection of the silicone cables to the connector (kink protection according to DIN EN ISO 61010-031 as well as increased strain relief) and is adapted to the specific material properties of the silicone cable.

Advantages of the ODU silicone overmoldings
Customers benefit from the following advantages with the ODU silicone-overmolded system solution:
Certified quality of the silicone-overmolded complete solution (biocompatibility with regard to cytotoxicity testing (outgassing) according to DIN EN ISO 10993-5 and kink protection according to DIN EN ISO 61010-031)
Pleasant, adhesive-free feel of silicone overmolding (even for patterns or small series) without stick-slip-effect
Fast availability
Fair pricing (incl. Cost reduction vs. Individual purchase)
Length neutrality
No minimum purchase quantity
Reduce effort as no certification is required, the supply chain is limited to one point of contact and only one part number needs to be managed by the customer