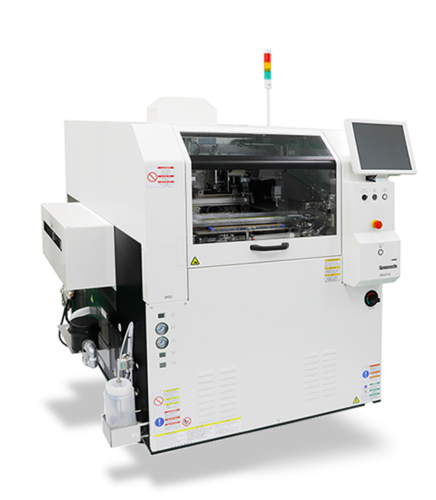 The Panasonic printer SPG2 offers high-precision printing in combination with a high degree of automation for labor and effort-saving SMD-printing. This screenprinter is perfectly suited for customers in need of both high flex and high speed performance production lines with fine pitch and high accuracy requirements.
Supporting high accuracy/density printing
Attack
 angle variable squeegee (option)
The set squeegee angle can be adjusted, using the front and rear squeegee vertical axes, between 45°and 70°.
Enhancing automation and labor-saving functions