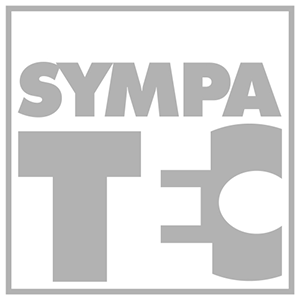 Sympatec  ontwikkelt, produceert, verkoopt en ondersteunt een innovatieve serie
van de beste instrumenten voor deeltjesgrootte en vormanalyse in laboratoria en processen voor klanten wereldwijd.
Door voortdurende technische  innovatie op het gebied van laserdiffractie, dynamische beeldanalyse, ultrasoon extinctie en Photon-Cross-Correlatie Spectroscopy (PCCS), levert Sympatec
een prominente bijdrage aan de ontwikkeling, productie en kwaliteitscontrole van de meest bijzondere deeltjes systemen.
Typische toepassingen betreffen droge poeders en granulaten, vezels, suspensies, emulsies, gels, sprays en inhalatie systemen binnen een range van 0.5 nm tot 34,000 µm. Modulaire instrumenten tonen een grote diversiteit en kunnen worden aangepast aan de specifieke eisen binnen uw laboratorium. De bewezen meettechnieken zijn ook beschikbaar voor integratie in uw proces. Bovendien geven alle instrumenten betrouwbare en de meest nauwkeurige, reproduceerbare en vergelijkbare resultaten met de kortste meettijden.
Sympatec– The Particle People.
----------------------------------------------------------------------------------------------------------------------------------
Sympatec develops, manufactures, sells, services and supports an innovative range of best instruments for particle size and shape analysis in laboratory and process for customers worldwide.
With continuous innovations in the technological fields of laser diffraction, dynamic image analysis, ultrasonic extinction and photon cross-correlation spectroscopy (PCCS),
Sympatec makes a prominent contribution to the development, production and quality control of most challenging particulate systems.
Typical applications cover dry powders and granules, fibres, suspensions, emulsions, gels, sprays and inhalants within a size range from 0.5 nm to 34,000 µm. Modular instruments show great versatility and can be adapted to the specific task within your laboratory. The proven measurement technologies are also available for integration into your process. Moreover, all instruments reliably deliver most accurate, reproducible and comparable results at shortest measuring times.
Sympatec– The Particle People.