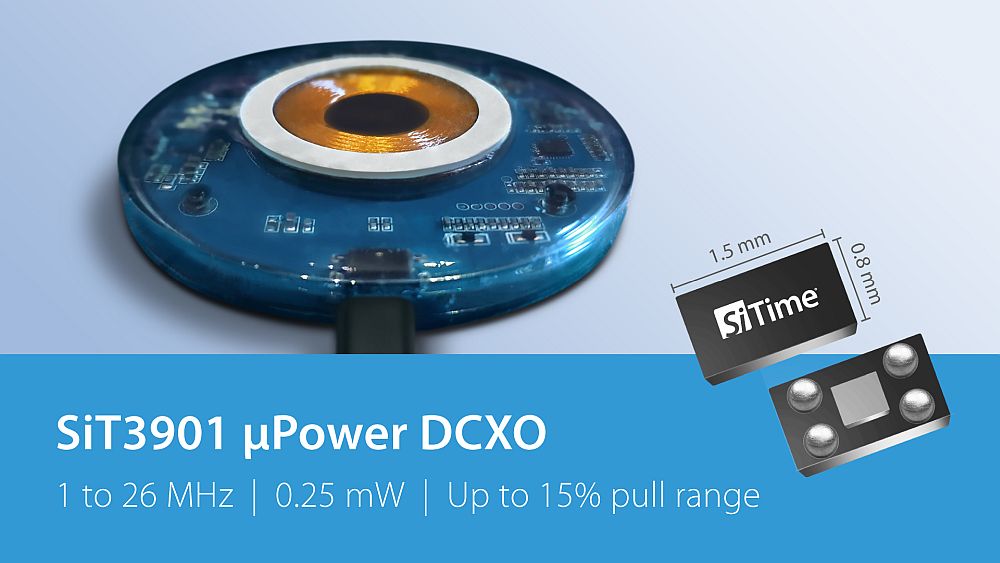 Door:
Alcom Electronics B.V.
The SiT3901 is a µPower digitally controlled MEMS oscillator (DCXO) ideal for power-sensitive and space-constrained mobile and IoT applications. The SiT3901 improves wireless charging speed by up to 25% while reducing the overall timing solution area by up to 90%. The MEMS oscillator is ideal for wireless charging systems for smartwatches, activity trackers, hearing aids, and wearables.
The power and size requirements of new wireless applications demand a new approach to timing. The SiT3901 DCXO is the industry's first µPower digitally controlled oscillator, and it delivers by improving charging efficiency and reducing the area.
Main Features: