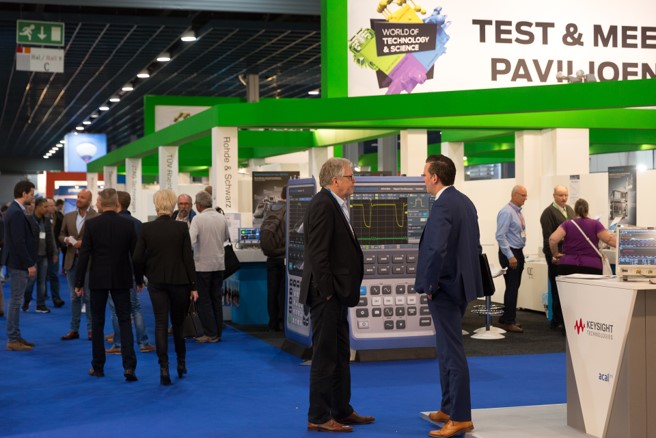 Door:
FHI federatie van technologiebranches
The Test and Measurement pavilion at the World of Electronics hosts six companies that offer equipment, solutions, or training. The companies specialize in testing and measuring electronics in all phases of the production process: from creative testing during the design phase to functional measurements before production starts. You will also gain insight into CE testing before a market introduction, testing and measurement of wireless applications, and environmental testing.
The widely available expertise makes the pavilion of interest for anyone who wants to learn more about developments and trends in this field. You will even have the opportunity to present your own test challenges to the exhibitors. A unique opportunity to gain knowledge from top test and measurement specialists!
The pavilion is very close to the area where the seminars are organized. You can easily combine a visit to the pavilion with a visit to the T&M seminar that will take place on 28 September in the World of Electronics.
Click here for an overview of the six participating companies.
Register now for a visit to the exhibition at: https://fhi.nl/wots/. Registration is free of charge.