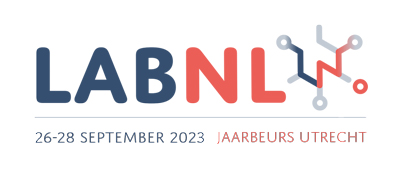 Door:
Federatie van Technologie branches
Did you already register as an exhibitor for the trade fair LabNL? LabNL 2023 takes place from from September 26 to 28 in the Jaarbeurs Utrecht. LabNL is the platform for laboratory technology, where exhibitors can meet existing and new customers. At LabNL you will meet the entire laboratory sector. This makes LabNL the meeting place for lab managers and analysts, scientists, safety officials and QA/QC managers, data analysts and buyers who are looking for solutions.
For you as an exhibitor, participating in LabNL 2023 means:
Efficient and cost-reducing trade fair participation through standard stands;
Strong content for target groups through an extensive conference program with current themes;
The focus on content will also result in a stronger online visibility of each exhibitor.
Trade fair projects and seminars
We have started preparing the seminar program. The seminar titles have already been named. Think about titles like Lab Optimization, Life Science, and Detection and Separation Techniques. Various companies have enthusiastically been thinking along about the implementation of the seminar program. Are you interested in contributing to this as well? Please let us know!
First deadline registration
On Friday, March 3, 2023 the first registration round closes and we will start drawing the concept floor plan. Companies that have registered by this date, will be added to the concept floor plan, including their wishes. They can respond to the assigned stand location if they have different wishes. Of course, registration is also possible after March 3, 2023. From the first week of May you can choose an available stand from the floor plan.
Register
At fhi.nl/labnl you will find more information about LabNL 2023. Via the online registration form you can easily register for participation. Click here for an overview of already registered exhibitors. If you have any questions, please contact Wendy Debets or Petra Kortenoeven, phone; +31 33 4657507, email; wendy@fhi.nl or petra@fhi.nl.