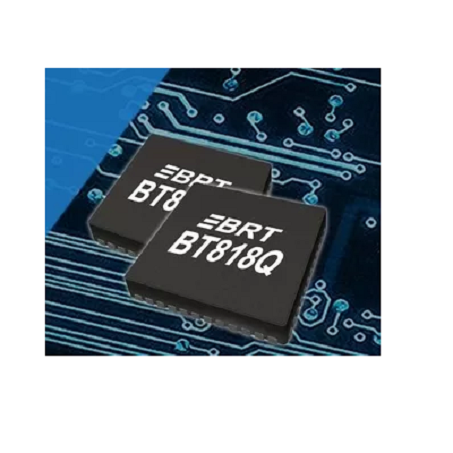 Door:
Alcom Electronics B.V.
The new BT817 and BT818 series represent the fourth generation of EVE products, and follow the already established mantra of helping those with little or no relevant prior experience to build advanced HMIs with high degrees of differentiation.
These new functionally-superior graphic controller ICs are intended for use in retail, digital signage and office management systems, as well as public information units, vending machines, domestic appliances, store/mall direction finding systems, training/educational equipment and interactive exhibits. They are able to address the requirements of HMIs rendered on much larger format displays and offer greater resolution levels too.
Features:
Graphic control, audio control, and touch control interface
Supports multiple widgets
Built-in graphic operations
Supports Adaptive Scalable Texture Compression (ASTC) format
Supports 4-wire resistive touch screen (BT818) or capacitive touch screen with up to 5 touch point detection (BT817)
Enhanced sketch processing
Built-in 12MHz crystal oscillator with PLL providing programmable system clock up to 72MHz
1920x480, 1440x540, 1280x800, 1024x600, 800x600, 800x480, 480x272, 320x240 Supported LCD resolutions
Supports I/O voltage from 1.8V to 3.3V (5V tolerant)
Internal voltage regulator supplies 1.2V to the digital core
Video RGB parallel output; configurable to support PCLK up to 96MHz with separate PLL(PLL2), and R/G/B output of 1 to 8 bits (including RGB565, RGB666, and RGB888)
Supports playback of motion-JPEG encoded AVI videos
Mono audio channel output with Sigma-delta
Built-in sound synthesizer