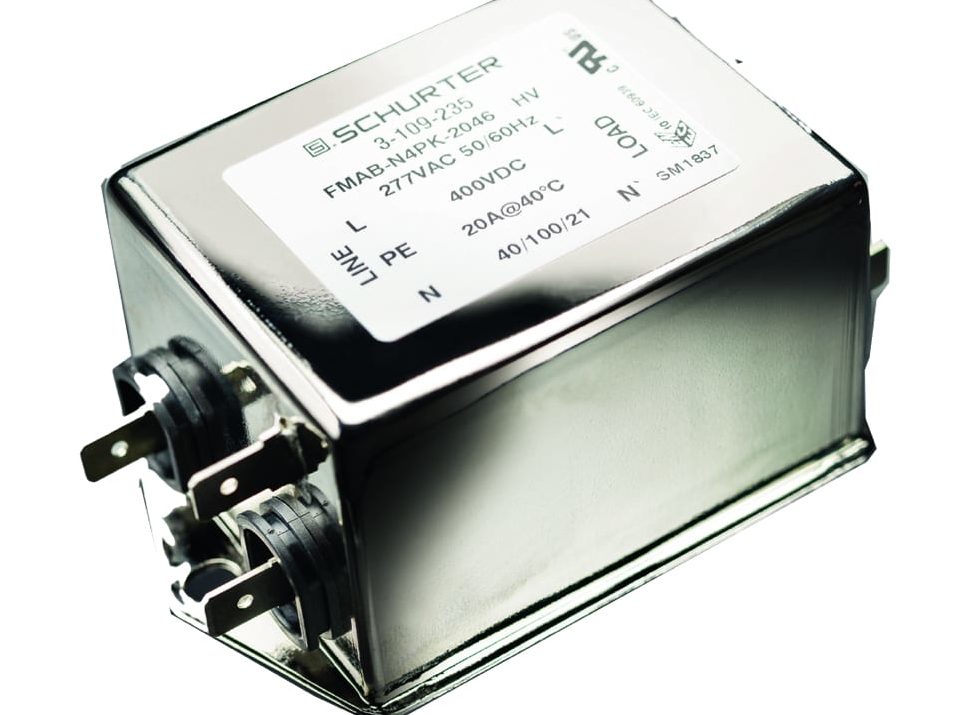 Door:
Alcom Electronics B.V.
The FMAB HV series of EMI filters for 1-phase systems. The new filter is suitable for applications requiring ac voltages up to 277V, such as 1-phase of the 3-phase 480Vac/277Vac wye system, typically used for lighting applications in North America. It is also rated for 400Vdc, a power infrastructure increasingly common in data centers and related equipment according to IEC 60950. The filter offers a high level of performance in a small compact package.
The FMAB HV offers a current range from 1A to 20A at 277Vac / 277Vdc according to IEC standard, and 277Vac and 400Vdc according to UL/CSA standard. It has ENEC and cURus approval. The filters are available with quick-connect terminals (6.3mm x 0.8mm) and are screw mounted to the chassis.
For 277Vac applications in North America WYE 480/277 volt system
For 400Vdc applications e.g. data center
Specially designed for applications with symmetrical noise caused by switching semiconductors
Suitable for use in equipment according to IEC/UL 60950
Suitable for use in medical equipment according to IEC/UL 60601-1